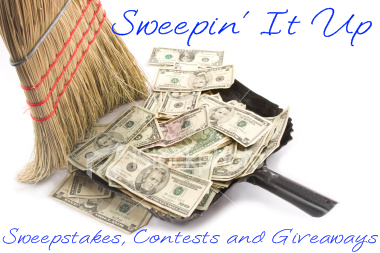 If you're a fan of bloggy giveaways, sweepstakes and contests, I invite you to check out my other blog, Sweepin' It Up. I will be posting daily with current and ongoing opportunities to win free stuff from other bloggers and great companies. Recent postings include prizes of coupons, cookbooks, vacations and jewelry.

If you are hosting a giveaway or know someone who is, please email me at sweepinitup(at)gmail(dot)com and let me know about it!

Hope to see you there!